SERVICES
My treatments are customized to suit your specific body and skincare needs
I feel blessed to confidently provide a comprehensive range of services to meet all of my clients' needs.
I strive to treat the mind, body and soul of each person through the power of touch. I believe relaxation is an essential key to health and wellness, defending against illness and improving quality of life.
Research studies prove that massage therapy is an effective treatment for reducing anxiety, pain and muscular tension.
Massage therapy relaxes muscle tissue, which leads to decreased nerve compression, increased joint space, and range of motion. This leads to reduced pain, improved function and quality of life.
Therapeutic Integrative Massage
This treatment is an interconnected therapeutic massage, combining a collection of techniques that caters to everybody individually. This massage may include Swedish relaxation, Deep Tissue and Trigger Point Therapy techniques based on each client's preferred pressure level. This massage incorporates a variety of techniques to unlock tight muscles; reducing pain, and increasing range of motion. Aromatherapy essential oils, hot towels and hot stones make this massage a step above the rest!
Hot-Stone Massage
This massage incorporates heated basalt hot stones and is paired with deeply integrative (or Swedish) massage techniques, essential oils, and hot towels to make this a winter-inspired treat!
Mango Butter Massage
This massage treatment incorporates Hydrating Mango Butter with our popular 60 Minute Integrative Massage, a Hot Stone Foot Massage and Eucalyptus Spearmint Sugar Scrub on the back.
Sinus & Headache Relief Massage
This treatment caters to those who suffer from headaches, migraines and sinus congestion. The massage targets muscles of the upper back, neck, face and scalp. Eucalyptus essential oils and warm facial stones make this treatment therapeutic and healing. Perfect for those recovering from a cold or allergies.
CBD Pain Relief Massage
This massage incorporates CBD clinic brand level 5 massage oil, the highest potency of it's kind.
Hot stones, hot towels and additional essential oils are incorporated to this therapeutic treatment as well as the client's preferred massage pressure.
Benefits: Reduces post-workout soreness and muscle fatigue, reduces arthritic pain and inflammation to joints, reduce discomfort from aliments including fibromyalgia, plantar fasciitis, peripheral neuropathy, and skin conditions such as psoriasis and eczema.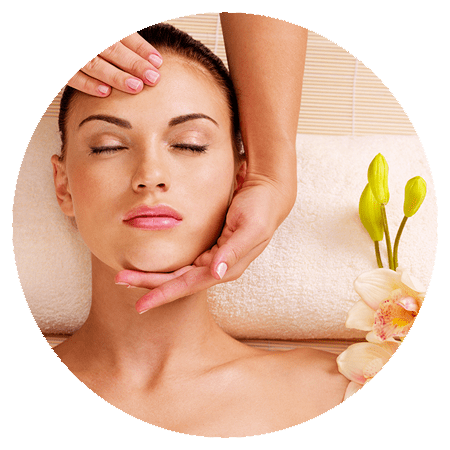 Routine skincare regimens combat fine lines/wrinkles and uneven skin tone, correct skin conditions, and maintain the health and youthful vitality of your skin. Facial treatments also relieve sinus, scalp and muscular tension providing overall wellness.
Express Facial
Recharge your skin with a targeted 30-minute facial. This treatment provides a power-punch of cleansing and brightening in half the time!
Uniquely-You Facial
Rejuvenate your mind, body and skin. This treatment caters to your unique skin care goals, including customized cleansers, masques, enzymatic exfoliants, serums and oxygenating steam therapy. Neck, scalp, face and hand massage are blended in to promote a therapeutic journey.
Deep Pore Clarifying Facial
Deep cleansing products and purifying steam help pull impurities from congested, oily or acne-prone skin types. Exfoliants, clay-based masques and gentle extractions make this facial truly therapeutic and confidence boosting.
Anti Aging Facial
Indulge your skin with crucial antioxidants in this blended fruit facial. A Blueberry and Coffee Bean Exfoliating Cleanser introduces powerful antioxidants to delicate facial skin promoting a healthy glow and youthful appearance! Vitamin C serums and firming moisturizers are used to actively fight free radial damage and stimulate new collagen-rich cells.
Strawberry Stem Cell & Eucalyptus Facial
Stem cell technology represents a major breakthrough in anti-aging and regenerative skincare. This facial protects, strengthens and replenishes existing skin cells while peptides stimulate the growth of new cells. Complete with a Strawberry stem cell exfoliating cleanser, serum, customized mask, eucalyptus aromatherapy and warm stone facial massage this treatment is both therapeutic and indulgent!
Back Facial
This treatment is both relaxing and deeply cleansing! A back facial is specifically formulated to cleanse, exfoliate and hydrate the back and shoulder area. Includes exfoliation, masquing and thorough back massage. Extractions performed according to client's preference.
Pumpkin & Papaya Facial
Natural papaya enzymes and pumpkin extracts combine with cleansing essential oils to make this facial a refreshing treat to all your senses! Pumpkin, papaya and avocado oils are mixed within a rich creamy masque to feed vitamins and minerals to aging skin. This is our most popular facial and leaves the skin soft and glowing!
Gentlemen's Facial
A therapeutic treatment caters to men's unique skin stressors. This facial includes deep pore cleansing, exfoliation, masquing and extractions paired with neck, shoulder and facial massage. Leaving the skin with a smooth and even texture that everyone will notice!
BEE Healthy Facial
This 60 Min Facial uses Raw Manuka Honey with Bio-active Enzymes to cleanse, soften, exfoliate & calm skin. This naturally antibacterial formula contains Amino Acids & B-Vitamins, finished off with a Brightening Papaya Mask.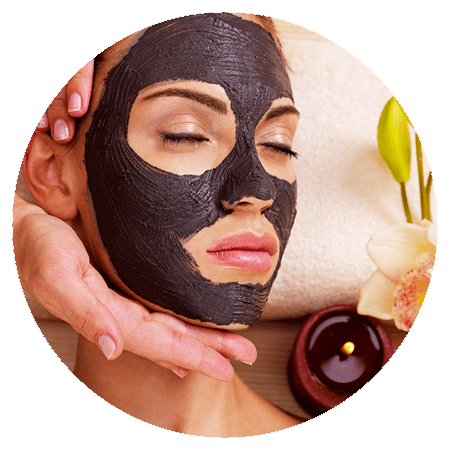 Spoil yourself with a luxurious combo treatment.
Massage and Facial therapies combined in a single session.
2-Hour Luxury Facial & Massage
Enjoy the best of both worlds in this 120-minute Facial & Massage treatment. Head to toe pampering combines the therapeutic & relaxation techniques of our 60-min Deeply Integrative Massage, with the skincare benefits of our Uniquely-You Facial. This collaboration of services is promised to leave clients relaxed, rejuvenated and ready to face the day!
60-Min Massage & Express Facial
This 90-minute escape combines Carrin's famous 60-minute Deeply Integrative Massage with her refreshing 30-minute Express Facial. Slip away into relaxation with this treatment.
Sugar Glow Body Polish & Massage
This 60-minute body treatment promises to remove dead cells, unveiling silky smooth & youthful skin. Essential oil sugar scrubs exfoliate while rich buttercreams rehydrate fresh skin, all paired with gentle massage. Choose from Mango, Coconut or Green tea & be unstoppable year-round!
SERVICES
January 10, 2017